Bristol, 17th October 2023 – Q5D has been shortlisted as a finalist for the 2023 IET Excellence and Innovation Awards in the 'AI and Robotics' category. These prestigious awards recognise ground-breaking innovations and best practices in engineering, science, and technology. This year, the social and environmental impact of the competing technologies was a core consideration for the judges. The IET (Institute of Engineering and Technology), headquartered in London, is a professional engineering body representing more than 154,0000 engineering and technology professionals in 148 countries.
Q5D's award entry was based on its CY1000, 5-axis, additive manufacturing robotic cell that automates the addition of electrical connections in increasingly complex products. In the additive manufacturing process, this 'Electrical Function Integration' eliminates or mitigates the need for traditional wire harnesses, which are large, heavy, costly, and often unreliable. It also simplifies supply chains, enabling manual work currently done in low-cost labour regions to be onshored to final assembly locations without a cost penalty.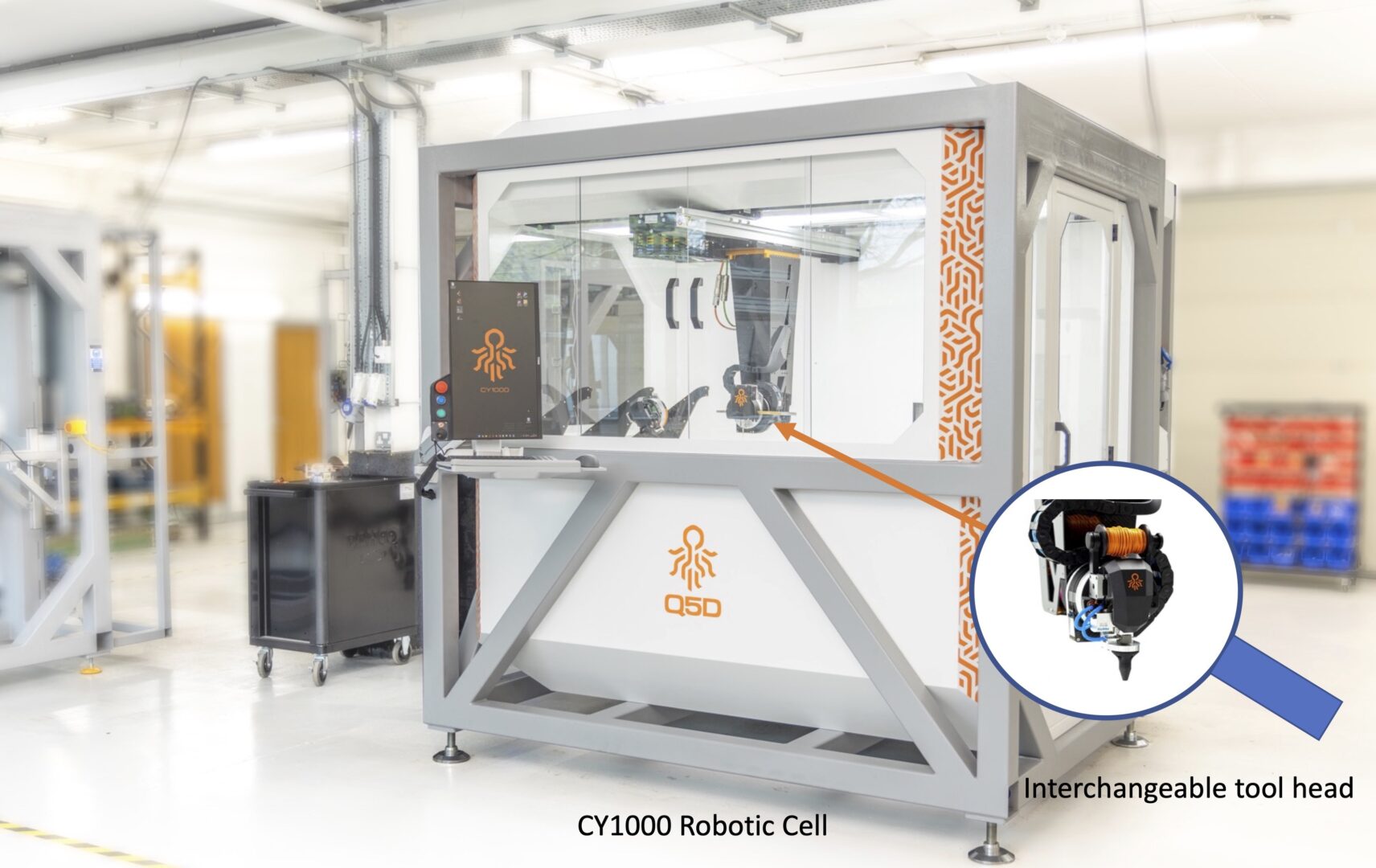 Q5D's technology, which has applications in most electronic/electrical engineering sectors, is particularly attractive in transportation, where the weight savings it delivers cut fuel consumption and emissions, with attendant environmental benefits.
Simon Baggot, Q5D's CMO, commented: "Few industry awards benefit from the outstanding technical and business expertise of the judges of the IET Excellence and Innovation Awards. This is why it's such an honour to be shortlisted in this year's 'AI and Robotics' category. The recognition is a testament to the hard work of the whole team and its industry partners over the past few years, which culminated in our first product announcement in April this year. We look forward to meeting other engineering innovators at the upcoming awards event."
The IET Excellence and Innovation Awards ceremony will be held at the Glasgow Science Centre on Wednesday 15th November 2023.